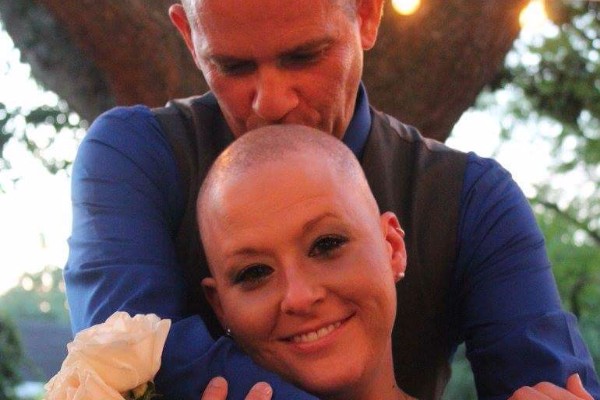 12 Days of Giving: Day 9 Giveaway Winners
Hi All – We talked about and asked for your prayers and support for my dear friends Courtney Prevost and her husband Todd Prevost. I worked many years with both of them in law enforcement.
This morning, Courtney's battle with Leukemia mercifully ended as she passed away into the loving mercies of our Father in heaven.
We've been so blessed to bless others over these last 9 nights, but tonight, I want to honor Courtney's life. Actually, I'm heartbroken and know that I couldn't do a live broadcast.
She was a loving and loyal wife and mother. Only 35 years old, she'd risen through the ranks of law enforcement to become a respected, high-ranking supervisor. But mostly, she was a beloved friend.
Her husband, and one of my dearest friends and I worked together for years on SWAT and special operations units. He remains close to my heart and deep in my prayers. They have 3 young children, and he will continue to be an amazing father, friend and public servant.
This page link was originally setup to offset costs while she was off of work during and after the bone marrow transplant. Now, it's needed for funeral costs and other unexpected expenses.
I ask that you please return the blessing and give what may be inclined to donate.
I want to share what our wonderful friend Chermaine Stein wrote on my personal page. It gives me incredible comfort, and I would love to share her faithful words with you:
I was momentarily stunned when I read a post from another friend saying she was gone. I am still without words. I did not know her, but I prayed for her to be completely healed. And God answered, only the healing did not take place on this side of heaven, as I had asked. My heart is saddened for those who love her and remain here without her. The Bible says that God is close to the broken hearted. Until recently I did not understand exactly what that truly means. Sometimes, God makes decisions that He knows will flay our hearts open but He never walks away from us. He stays close through the pain. He is right there. And sometimes we don't realize that His nearness is all we need until that is all we have. My prayers join with yours for her family and friends. May they, one and all, allow the closeness of God to fill the void His choices have made in their lives.